***
FALL 2021 SEMESTER: We have designated times during the school year when we buy back textbooks. Get cash for any unwanted textbooks. A representative will be in the Brock Commons from 10:00 AM to 3:00 PM during exam week on December 14th and 15th.
***
Selling Books Online
You can sell your books on our online buyback website at any time.
A shipping label will be sent to you after you sell your book back.
You can choose for your payment to be by check or credit card through Paypal. Once the book has been received and processed, you will receive payment.
Guaranteed Buyback amount good for 14 days from the end of classes. For any other book that is quoted when selling back books, the quote is good for 30 days.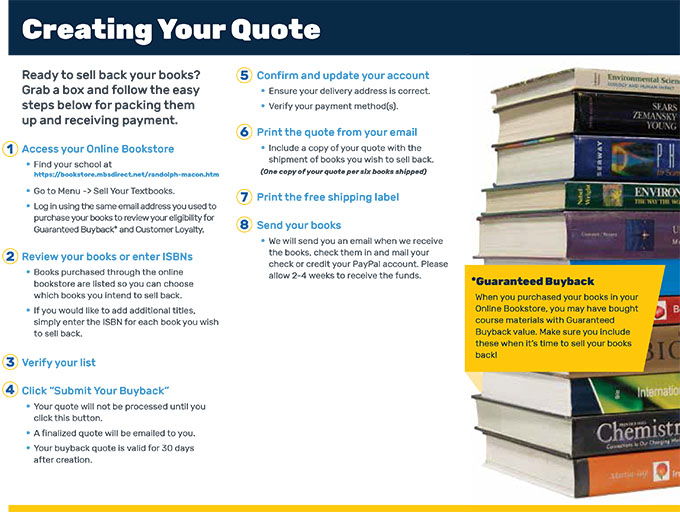 If you purchase a book with a Guaranteed Buyback amount and you want to sell the book at the Campus Store buyback table during exams, you must print out the receipt from your online order and bring it with you to document the Guaranteed Buyback amount. Otherwise a receipt is not necessary.
The value of the books is determined by: the demand, both here on our campus and around the country; the existence of newer editions; and the physical condition of the book.